I surveyed 1,279 of my best customers…and the #1 thing they said they needed to grow their business faster is "to have a trusted expert advisor available to answer their questions when they get stuck".

I hear you.
Look, we can all get stuck and have questions that Google or YouTube can't fully answer. Or the answer doesn't apply to our situation and making it fit just isn't working.
Don't even get me started about the absolutely horrifically bad advice you can get in Facebook groups from wannabes with no real experience. This leaves us even more frustrated than ever.
But what if you had an expert in your pocket?

What if you had direct access to someone with 20+ years of online and offline business and marketing experience?
You send an email with a question. You get an answer, a REAL answer, within a day. My students lovingly call it "Lee In My Pocket", and this is how it works for you…
You might have a question about your offer, copy, branding, positioning, marketing, advertising, sales, conversions, website, funnels, imagery, mindset, lead magnets, videos, audios, podcast, book, social media presence, web presence, KPI's, systems, processes, platforms, SEO, SEM, origin story, membership site, or any number of other things where some quick advice can help you make things happen MUCH faster!


This is for YOU if…

You need help putting all the pieces together…
You're looking for a voice of reason in all the noise…
You're having trouble prioritizing the important things…
You're searching for new ideas or to get your creative juices flowing…
You're hoping for a pivotal shift in thinking…
You're tired of the same tired answers…
You're tired of the "guru" answers falling flat…
You want an answer based on real experience and not theory…

Whatever the reason, you need expert advice, feedback, guidance, suggestions or tips specific to your topic and situation but you are not yet in a position to pay full rate for a 20+ year veteran mentor/consultant/coach/advisor to help you avoid the pitfalls and landmines and dig deep into crafting a strategic plan in your business or marketing.
Or maybe you are in a position to pay full price, but you're not ready for that kind of support yet… hey, I totally get it.
You just need someone who has been where you want to go and can help you occasionally without breaking the bank.

Here's What You Get


My expert advice. That thing you're going through, all the challenges you're facing, I've probably solved them for myself and clients many, many times.

Trusted guidance. Wondering what platform to use, or what training program you need, or if you need it at all? I got you.

REAL answers. If you're sick and tired of all the generic or outdated solutions you're finding on Google or worse, the absolutely HORRID advice you get inside those Facebook groups, let's finally get you some real, quality answers that will be helpful to your specific situation.

*NEW (Optional) Live chat with me. If you want a little faster response, and one-on-one type-chat access, I will setup a private Slack channel for you and me. I have Slack open all day anyway to communicate with my team, so this is your best option for quick, fast answers.


But wait, there's more…

Yeah, that line is cheesy but fun (much love to Billy Mays RIP)
You get access to my library of products. This includes One Page Money Makers, Hybrid Marketing 101, Direct Response Marketing 2.0, and many others including ANYTHING I create along the way. Your access is available as long as you are an active Email Coaching member. (Give us a day to set you up at PREVA1LAcademy.com.)

Your member fee is locked in forever. Even if the price doubles or triples, you'll still pay the same low price forever as long as you keep your membership current.

Bonus calls with me. If you're one of the Founding Members for this program, I'll bonus you ONE 30-minute call with me per month. This alone is worth much more than the price of entry! (This may close at anytime without notice.)

Weekly GROUP calls. We can talk about your wins, I'll maybe do a short training or share, and we'll do an open Q&A. You can attend live or listen to the replays at your convenience.

Whatever else I decide to throw in. I'm always creating things maybe a checklist, cheat sheet, system, process, SOP, training, something. Maybe I do a training for another client that I believe will benefit everyone (I will NEVER share your private info with anyone.) Whatever it is, you'll get access to these things before anyone else.

The best part? At least I think it's up there on the list… I decided to make this affordable for everyone by pricing it at only 10% of the price of my entry-level consulting.
But, there's a catch…


What's the "Catch"?

At this ridiculously low price I have to put some limits in place, so please understand these limits before you sign up.
My work days are Monday – Thursday, 10a – 4p Mountain time. I will answer your email questions during my work hours ONLY, within 1 business day (usually faster).
I ask that you please think through your question, be as concise as possible, and try to limit it to an average of no more than one email and one question per day. (If you blow up my email with 20-30 questions per day, you're going to need to step up to my full one-on-one private consulting package.)
If you abuse this opportunity or my time, you get ONE warning, then I will kick you out without a refund.
OK, all that yucky stuff out of the way…

I want to ask you a serious question…

What's the value of an answer?


Maybe you gain clarity. A recent client was struggling with pricing his product. He had spent weeks going in circles, following the advice of "group gurus" and getting nowhere. One question. One answer. Instant clarity in minutes, and his offers were being sold the next day.

It could save you money. I have another client who was considering buying an eCommerce course. I looked it over, gave him an alternative, and he used the $2000 he was going to spend on the course on ads instead.

It can MAKE you money. Another client wasn't getting sales. People were adding the product to the shopping cart but a vast majority of them were abandoning the cart without buying. I took a quick look and 15 minutes later gave him a suggestion. The next day his cart sales were triple what they had been.

What if it saves you time? The learning curve for profitably running ads is steep, so a client asked me to take a look at what she put together. I found 3 problems within 5 minutes. She fixed the issues and her ads immediately took off. One of them was a little-known "gotcha" she would have spent hours researching, and probably would have gone through a dozen bad answers if she ever found the right answer on her own at all. Asked. Answered. Done.

Maybe it helps you see things differently. Without the experience of success in hindsight, it's easy to follow the crowd and go along with "common knowledge" even when it's wrong. "Here's what people are telling me to do Lee, what do you think?" is a powerful way to shortcut your path to success by leveraging the experience of an expert who has actually done what you want to do and who can quickly discern fact from fiction.

This list could go on and on.
Everything in life will cost you time, energy, and money. Often, it costs all three.
Every one of these answers easily saved tens (or hundreds) of hours, hundreds (or thousands) of dollars, and eliminated the usual overwhelm, stress and frustration for the people I have helped.

Unfortunately, so many other people get caught up in how long a thing can take, caught up the the false reward of the "hustle and grind" mentality. 


In reality it doesn't have to be that way.

It reminds me of the story of the old boilermaker who was called in to fix a huge steamship boiler system that wasn't working.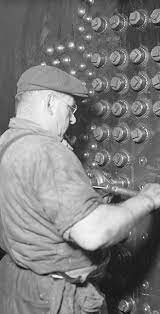 As the story goes...
"After listening to the engineer's description of the problems and asking a few questions, the old fella went straight to the boiler room.


He looked at the maze of twisting pipes, listened to the thump of the boiler and the hiss of the escaping steam for a few minutes, and felt some pipes with his hands.


Then he hummed softly to himself, reached into his overalls and took out a small hammer, and tapped a bright red valve one time. Immediately, the entire system began working perfectly."


Another story is about is the dentist who quoted a patient $800 to extract a tooth.


When the fella, who was in excruciating pain, asked how long it would take the old dentist replied it would take "about 3 minutes".


"3 minutes for $800?! That's ridiculous!", the man shouted. 

"I can make it take longer if you want", the dentist replied with a snarky chuckle.

The answer is usually not about a long, drawn-out process…

It's about knowing where to tap.
I believe strongly that's the power of what you're getting here.
The answers I help you arrive at are like that "tap" that makes all the difference, and most people agree it's worth the small price of entry even if you get ONE golden "tap" each month.


And you can finally get the answers you need without added overwhelm, stress, or frustration.

Frequently Asked Questions
Can I get a refund if I'm unhappy with my purchase?
Email Coaching IS NOT covered by our 30-day student refund policy.
How do I schedule my appointment?
Upon purchasing coaching, you'll receive further instructions on how to book a time for your kickoff call. After that, we'll communicate by email (and/or by Slack if you choose to upgrade).
Is there a way I can work with you more closely 1-on-1?
Absolutely! If you want to work more closely with me, you might be interested in either my 2-Day VIP Intensive or my full Top-Down Consulting programs. Setup a call and let's figure out what is best for you.