"The Proven Strategy That Connects Your Company With New Markets, New Clients & New Profit Sources... While Attracting More Customers Who Think Like Your Current Clients."

We Call It a Repeat Profit System

Are you an expert, coach or consultant with a successful business offering a great, high-ticket product or service?
Do you feel frustrated, overwhelmed, stressed-out, or stuck, and your revenue is not growing as quickly as you want?
Does it seem like you're wasting time trying to learn about social media, funnels, paid ad strategies and nothing seems to work as well as it should?
And, most importantly...
Would you like to be able to give your attention and focus to your clients, knowing someone else is building out your marketing system FOR you?

Solving these kinds of marketing problems was my vision when I started consolidating all my resources and rebuilding my company from the ground up in the fall of 2021.
The primary goal of PREVA1L (and PREVA1L Academy) is to help other expert businesses WIN by getting the same kind of marketing results I have enjoyed for myself and seen for my clients and students for the past 20+ years.

• Without you paying expensive fees (our monthly retainer is affordable because we make most of our money as a % of new sales we bring to you)
• Without stress and frustration (with our Repeat Profit Systems, you don't ever have to worry about building marketing systems again - just "be the talent" and focus on your content and clients!)
Let's jump right in and talk about...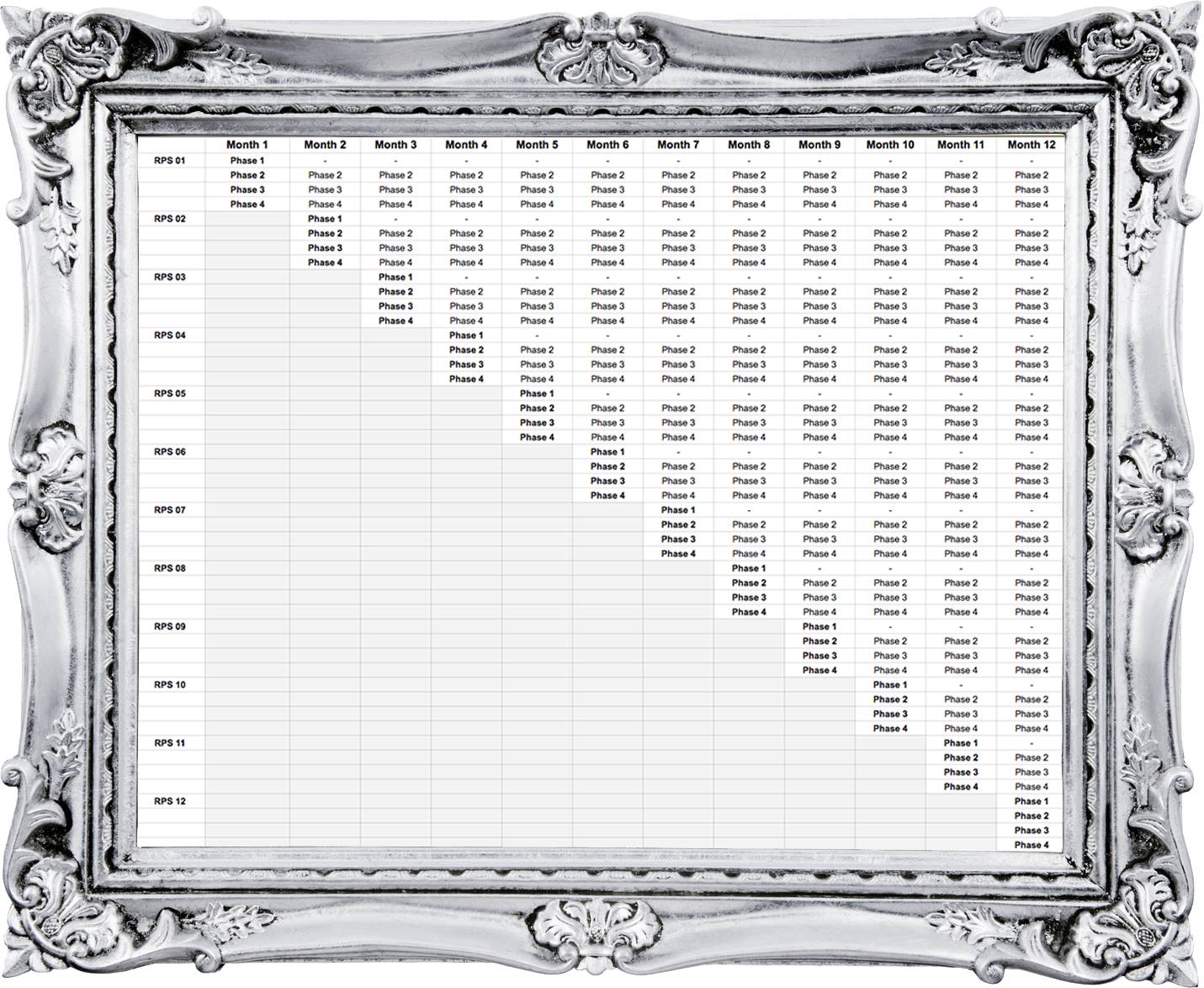 How a Repeat Profit System Works


We all know the saying "the money is in the backend", right? Well, you're FINALLY going to be able to really experience that in real life in in YOUR business.
A picture is supposed to be worth 1000 words, so this is a representation of how a Repeat Profit System works to exponentially grow your business over time.
See how the 4 phases build on themselves over the course of a year? It's really a thing of beauty!
When you work with us you're getting the first 9 months and, after that, all you really need to do is set it on repeat.
(We put it in a fancy frame because it is a literal Masterpiece of Modern Marketing that just keeps getting better over time.)

The 4 Phases of a Repeat Profit System...

Each month we roll out a new RPS and each Phase of a Repeat Profit System Serves a very specific purpose:

Phase 1 - Get Money Now
This is where the rubber meets the road and sets the stage for the other 3 phases.
This phase has a few important objectives:
Test out the offer to be sure it works as expected
Start seeing the effects of actually leveraging your backend
Claim money that otherwise would be left on the table
Build up the war chest for advertising (your ads basically become free)
Get people pixeled for retargeting and LAL audiences
When everything is working here, we move to Phase 2.

Phase 2 - Get New Customers
We reach new customers in your current market.
Start retargeting ads
Build up the quality score
Improve your reach
Make more sales
The way we'll do ads here and in Phase 3, your advertising should be mostly self-funded from our Phase 1 activities. Plus, you'll start getting shares which help with the next phase.

Phase 3 - Find New Markets
We find other customers who think like your current customers.
Start cold advertising (

Don't be scared, you'll be fine)

Get insertion into new markets
Make more sales (They will be slow but steady, so be ready for that)

Phase 4 - Go Evergreen
We set everything on auto-pilot and you never have to touch it again!
As a systems guy, THIS is my favorite part. When you roll this out like I show you, this will become your favorite part, too!
When your offers go Evergreen, it's like magic. I've had ads we are running for clients that we haven't touched in over a year - they just keep cranking along.


It's ALL About the Backend
Fact: If you're going to spend the remainder of your business life focused on making only one sale per customer, you're going to be continually working and trying to overcome the hardest thing in business – making that first sale.
Hardcore Fact: It doesn't matter if you have a list of 5 people or 5,000 people because without a ready-made, profit-certain, auto-pilot BACKEND full of products and services your list is HUNGRY TO BUY you are NEVER going to make any serious money! Period.
And That's the Problem We're Solving Here...

The problem is most people struggle and have nothing to offer their customers after the first sale! They struggle, scrape, and fight to make the first sale and then because they've spent all their energy on the "front end" sale there is nothing to offer on the "backend".
(In fact, if you don't have a backend you are NOT alone… in our experience, most business owners don't even have a backend product line!)
Instead, most companies live and die (mostly die) by the first sale.
They are always chasing that first sale.

In fact, studies have shown that it's an estimated 8-11 times more difficult to make the first sale than it is to make subsequent sales to the same customer!
That means after the first sale your customer is much more likely to buy from you again!

This is Why Lifetime Value is So Important

Lifetime Value is all about the backend.
And that's why we are so focused on "the money is in the backend".
If you have failed to work out in advance what you will sell them next or something additional you can up-sell them during the initial sale – you are literally leaving money on the table.
BackEnd sales is simply providing the next logical solution to your customer's next logical need.
It's everything after that first sales cycle. (Note: Upsells during the first sales cycle are NOT a part of your backend, even if amateur marketers say it is!)
It's your DUTY to create the solution for that need and continually fill it.
Your #1 Goal in any business should be to increase the lifetime value of your customer!
So how can you do this?
What does it take to create a backend Repeat Profit SYSTEM…?

Here's What We'll Do For You:

1) Using your $1000+ high-ticket course, we'll create 9 mini-RPS systems, these are enticing low-ticket offers that upsell to your high-ticket course


2) Each mini-RPS will have 4 distinct phases, each targeting a specific audience in a particular way


3) Each mini-RPS (and each of its phases) will be rolled out, one per month, for the next 9 months, again in a very particular, proven way


4) Each mini-RPS will have a custom email promotion sequence written for it, for you to send to your list once per month at the designated time, in the way instructed


5) Instructions on running the ads the right way. You can run them, or hire someone to do it for you. Just hand them the instructions.


6) Lessons learned. This is a list of what NOT to do - and is VERY important to the success of each RPS.


If you're keeping track, that's 36 complete funnels that will be running for you on auto-pilot, selling YOUR high-ticket offer!

And, after they are in place, you just let them keep on working while you focus on supporting your clients.


We have done all the hard work for you...
... AND you will finally have a real backend!

We Recommend You Go With Option #2

There's no obligation. Just a friendly 30-minute chat for me to answer all your questions and see what happens next.

Frequently Answered Questions
Q. What is a Repeat Profit System?
A Repeat Profit System is the core of the RPS Method, a multi-channel, multi-funnel system that works in harmony to sell your core/flagship for you on auto-pilot. Having a system like this in place can turn a mediocre business into an unstoppable business, with intelligent back-end "funnel of no escape" systems that will help your business grow for years.

Q. Where is the Buy button?
We need to talk first to be sure you have the things in place so I can help you. The main thing you need is a product you are currently selling for at least $1000 and an active email list. If you have these things, setup a call and let's talk.

Q. Will this work for me if I'm just getting started and don't have any products and no list?
No. If you have no product and no list, you're not ready and we CANNOT build you a Repeat Profit System.
Instead, we can work with you to help you get ready. If you're just starting out, I recommend you contact Natalie and she can help determine what you need.

Q. Can you prove to me it works before I go all in?
We can do this under 3 conditions, and they all must be met to qualify:
1) Do you offer the same kind of "I'll prove it first" option to your clients before they buy?
2) Do you have a qualifying product that currently sells for $1000 or more, and you can demonstrate you have sold over 100 copies of this product at that price?
3) Do you have an active mailing list of at least 10,000 subscribers?
If you meet all 3 conditions, setup a call and we'll talk about building Phase 1 of a Repeat Profit System for you, in exchange for a percentage of the sales it generates for you.

Q. What if I don't like the design or copywriting, or want to change something?
A lot of people want to take our system and "make it their own" and this is the first step in losing its effectiveness. Keep in mind we have been building these systems since 2008 and have tested literally EVERYTHING you may suggest. (You have never built one. See where I'm going here?)
We are always open to suggestions, we will always incorporate your style guide and voice into the system, but the short answer is no. If you change something contrary to what we advise, YOU are responsible for the outcome of that decision.
When we build your Repeat Profit System, we have full creative control over all aspects of the build, and will not need any input, approvals, oversight or suggestions.
If you want funnels you "like" or have input on, you don't need us for that.
If you want us to provide you with a system that is proven to convert through over a decade of testing, so you can focus on your clients and never worry about marketing again, we ask that you leave that part to us - it's what we are here for. 
All we need you to do is give us your great, high-ticket product to work with and be the talent. Please and thank you.

Q. How long will it take for this to work?
Your first RPS will take 3-4 weeks to build out. After that, it will work from the first time we promote it. We may need to do a little tweaking to fit your audience and optimize it, but most people start seeing results within 30 days. Some people it takes a little longer, but these are usually the people who insist we change things in ways we already know won't work or promote it differently than we instruct.

Q. Will you teach me how to build a Repeat Profit System?
No. This is strictly offered as a DONE FOR YOU service. Not done with you. Not teaching you how. You be the talent, we build your Repeat Profit System. 

• If you want to license the RPS Method, licensing and training packages start at $45,000 + 10% of all future sales.

Q. What if I want to hire you as a coach or mentor instead?
If you're looking for coaching, you have two options: 1) Interview to be a Top-Down Consulting client or, 2) if you have a small budget, sign up for my Email Coaching.

Q. If this works so well why not sell your own stuff?
We do.
Q. What if I have a question not answered here?
Setup a call and let's chat. We're happy to answer your questions and see if you would be a good fit to work with us. No high pressure anything, and we aren't trying to sell you anything on the call. If we decide you're a good fit and you decide you want us to build you a Repeat Profit System, we can get you on the calendar to start your buildout. 

And, as always, if you're happy with your own results and you don't want to add any extra money with an automated Repeat Profit System, we encourage you to keep doing that.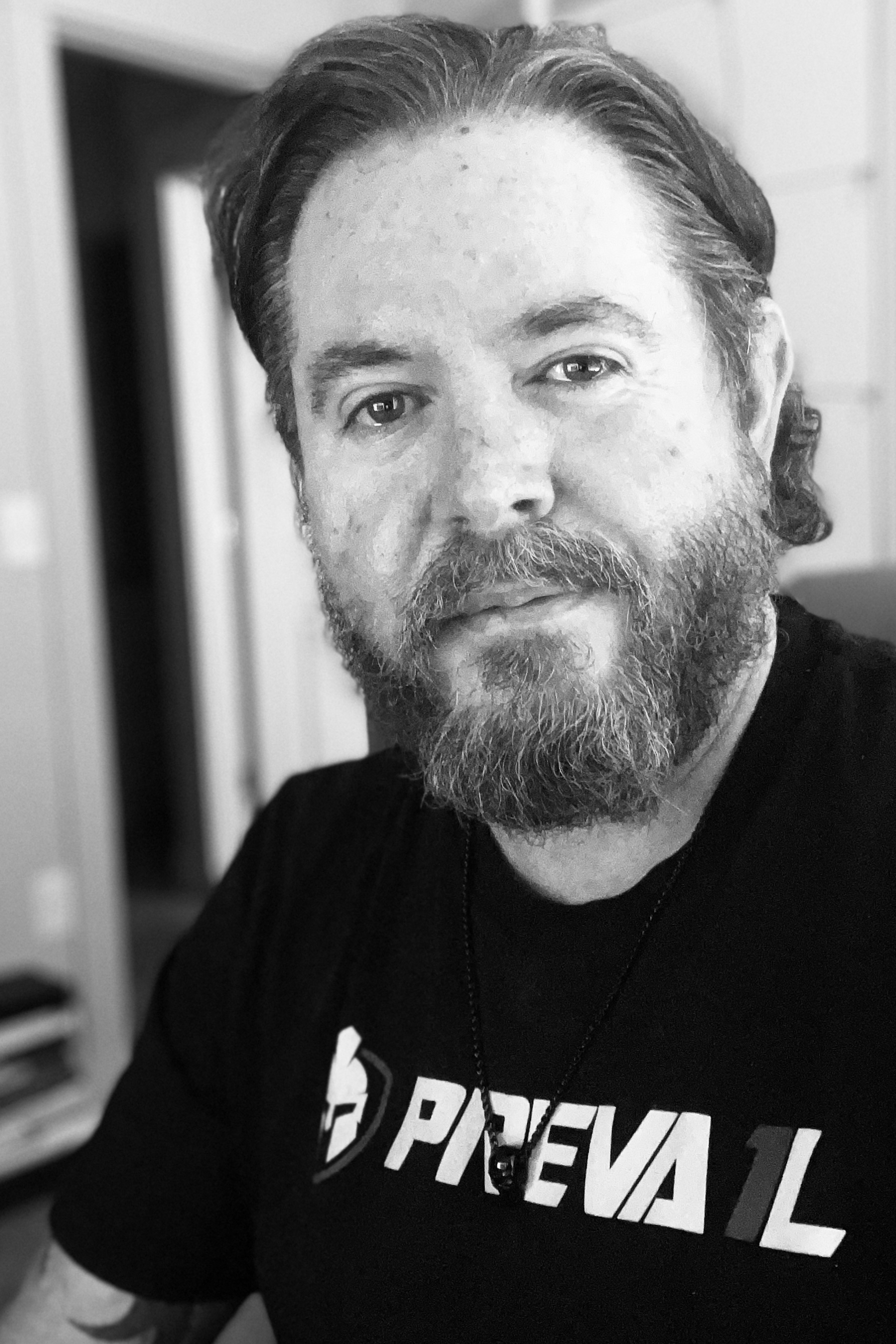 About Lee Collins

20+ years of marketing experience. Over 13,000 Students. ONE focus. Your success. Lee Collins is the marketer other marketers call when they have marketing problems.​
An Air Force veteran and former corporate VP, Lee is best known as an early pioneer of Direct Response Marketing on the Internet.
Since 1999, he has parlayed his experience into his Top-Down Consulting Framework to help thousands of clients build and optimize their "Repeat Profit" marketing systems resulting in more sales, more profit and most importantly – more freedom from their business with less stress, and without the typical overwhelm and frustration.
When Lee isn't helping clients solve marketing problems, he enjoys time with his wife contemplating by a campfire, exploring a mountain or desert trail in his Jeep Gladiator, or planning their next epic BBQ roadtrip.
Learn more: Lee-Collins.com​​